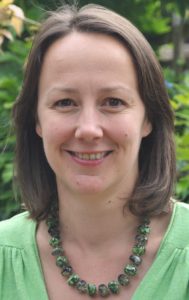 If you are find­ing life dif­fi­cult at the moment, for what­ev­er rea­son, maybe I can help. My first task as a coun­sel­lor is to be there for you; to be some­one that you feel you can trust, and to build a safe and depend­able rela­tion­ship.
As a per­son-cen­tred ther­a­pist, I will not offer you 'expert advice' or tell you how to fix things. I believe in the pow­er of the coun­selling rela­tion­ship to heal and to enable each of us to thrive.
I will work hard to under­stand things from your point of view and to get what it feels like to be you. I will not pre­sume to know in advance how you feel about some­thing.
I will be hon­est and open with you, help­ing you to explore your expe­ri­ences by respond­ing gen­uine­ly, and with com­pas­sion.
I will val­ue you for who you are, with no agen­da, expec­ta­tion or con­di­tions.
With this as a start­ing point, I hope that you will feel able to express your­self hon­est­ly with­out fear of judge­ment or reproach, and in the knowl­edge that you will be tru­ly heard. These seem­ing­ly sim­ple steps are often quite rare in our dai­ly lives and yet can offer so much. For exam­ple, it may help you to:
Come to terms with life-chang­ing events,
Feel hap­pi­er in your­self and your rela­tion­ships,
Make changes that are right for you,
Feel less anx­ious in your dai­ly life, or
Know your­self bet­ter and improve your self-con­fi­dence.
I trained as a Human­ist Inte­gra­tive Coun­sel­lor. This means that I believe in the poten­tial with­in each indi­vid­ual to find their own path ('Human­ist'), and that I have been trained in dif­fer­ent approach­es to help facil­i­tate this process ('Inte­gra­tive').